Friends in Birmingham

In October 1998 I went on a 2 week ABAP programming course. When I finished I managed to get a job with Cadburys in Birmingham.I rented a room in a shared house in Selly Oak, just 10 mins from the Cadburys plant in Bournville Rd (yes, that why the chocolate is called Bournville.) This is my room. The landlord was an interesting gent. He built a wooden shed at the end of the garden to live in, in order to maximise his rental income. He had a great interest in pronography & ladies of a dark skinned nature. I understand that he has moved to Cuba to pursue his 'interests' further.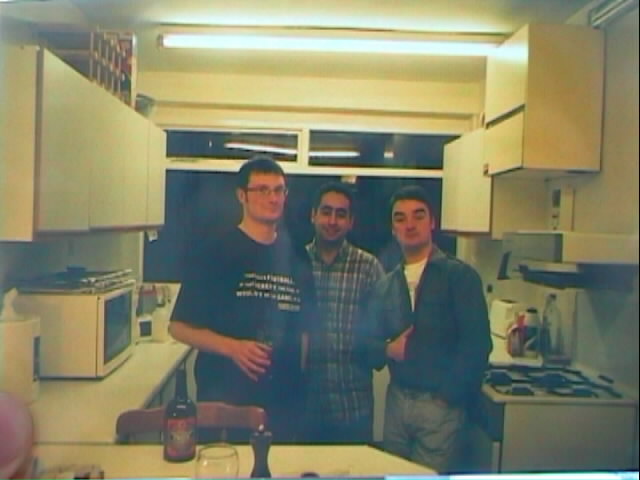 I shared the house with a girl & 3 other guys. I made friends with 2 of the guys in the flat. From the left; Joe Nickel, Afshin Bermani & myself. Joe works for Charles Schwabb, a large brokerage firm. Afshin, an economic asylant from Iran, was seeking a good place to continue the practical application of his law training. A few months later he got a position with Bailey Wright & Co. A firm of solicitors dealing with civil liberties cases.


On this particalular evening we had been at the pub.


You can tell can't you.

After another evening at the pub, on the way back we bought some chips (thick french fries). It was time for 'Chip Catch Challenge'.