My Industrial Unit
Click on any picture to see a larger image.
This is my unit circa 2004 in its 'as received' state.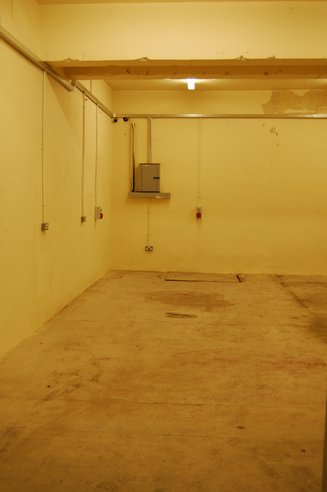 One of the first things to be moved in was this Colchester Student I bought locally.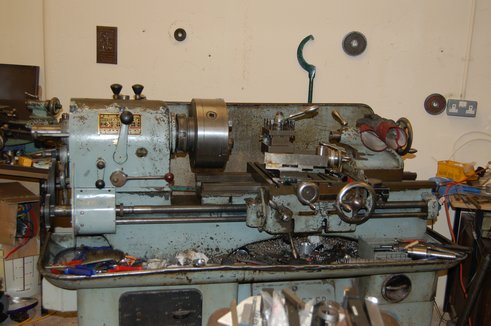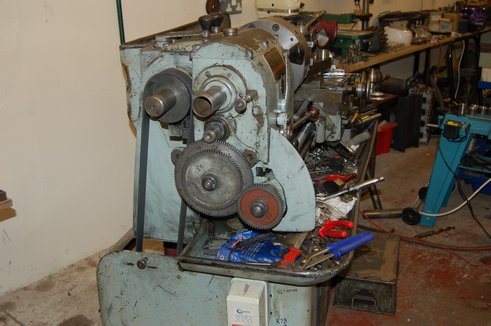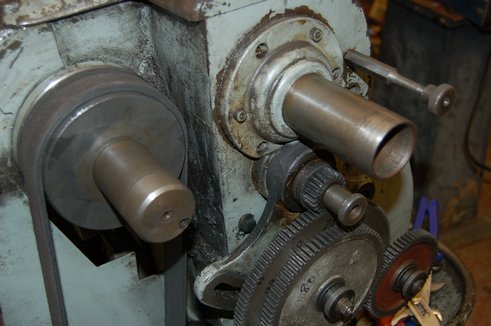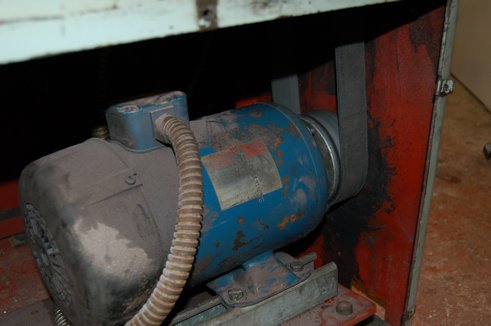 I later fitted the lathe with a Travadial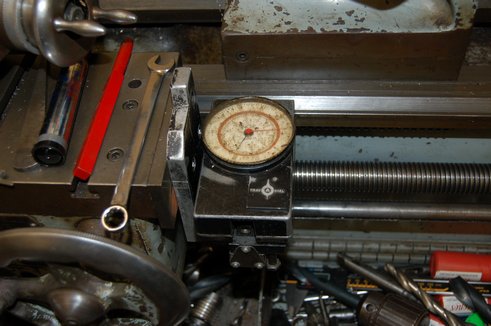 Here is a selection of the tipped tooling I had at the time.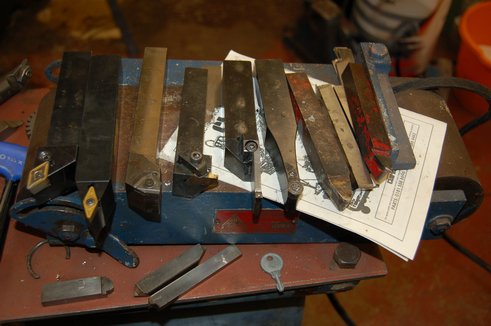 This is a Parkson 2N horizontal mill I eventually bought from the same guy that sold me the lathe.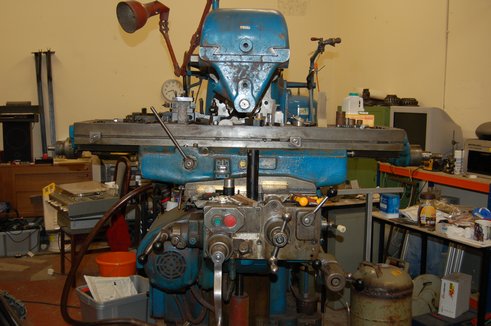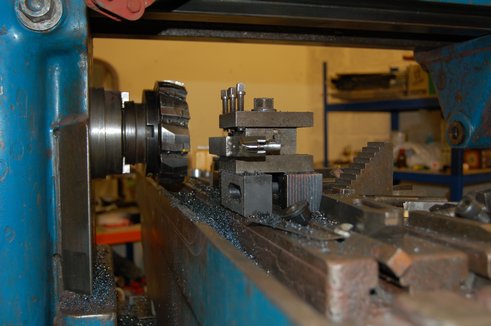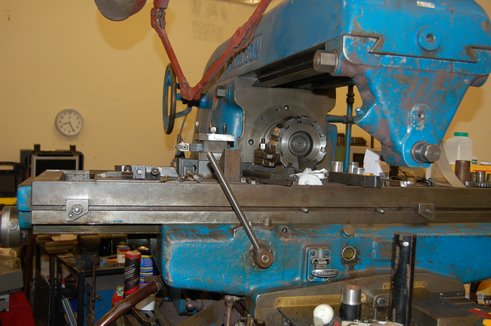 Here I am machining down the shank of a 25mm tool to bring it into range of the centre height of the Colchester.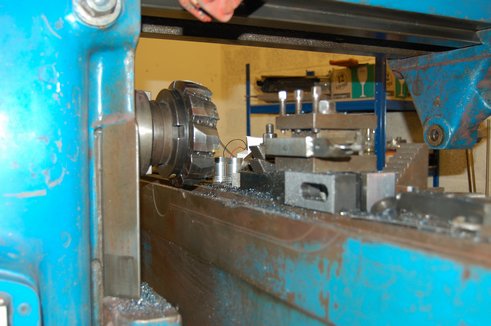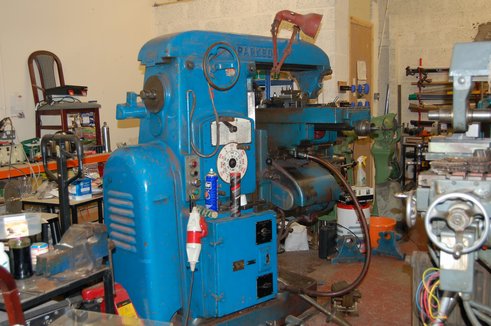 This is an interesting cabinet of tooling I bought at an online auction.
It came from the closure of the UK Cincinnati dealership.
Visible is a selection of INT 50 tooling and a range of Coventry  dieheads with the diehead regrinding fixture in the box on the bottom shelf.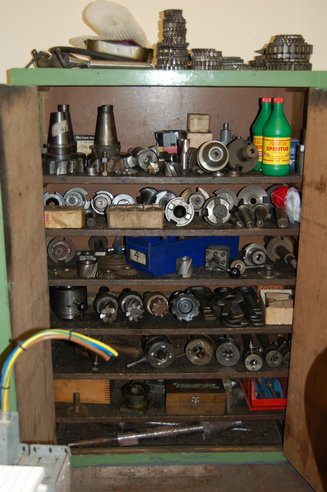 Two RJH pedestal grinders also bought at auction.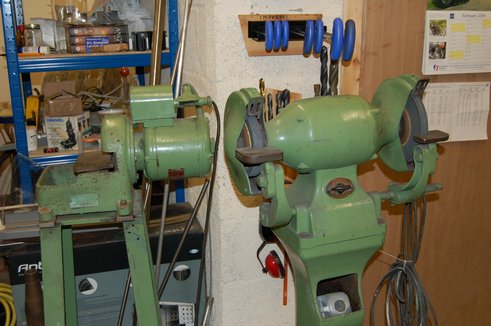 The left hand grinder has a diamond faced wheel for tackling carbide tooling.