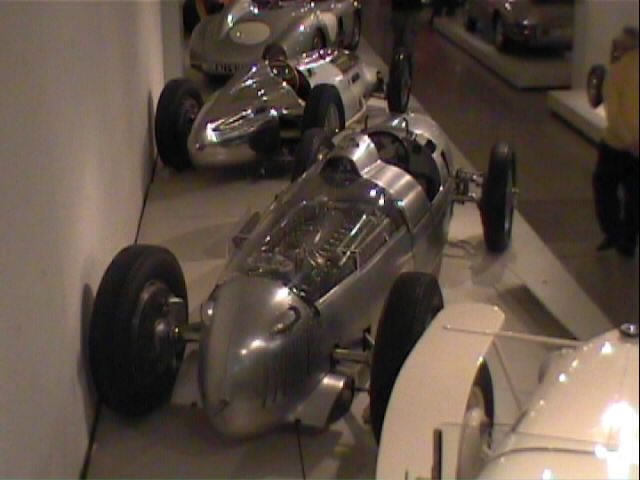 My private car collection…
in my wildest dreams…
Front… Auto Union Grand Prix type C
Middle… Mercedes Benz W154,
Rear… Mercedes Benz 300 SLR.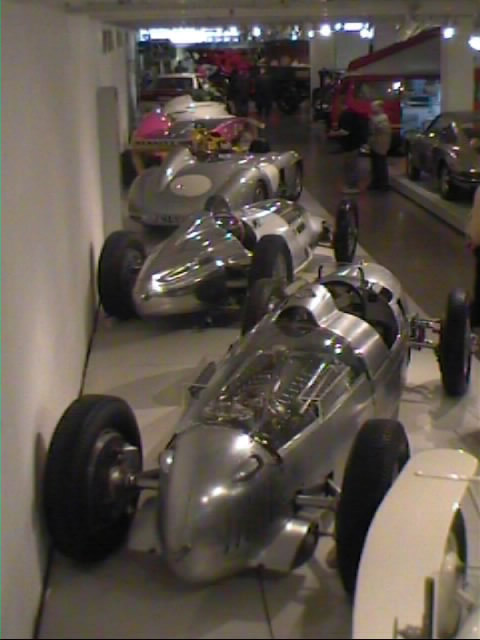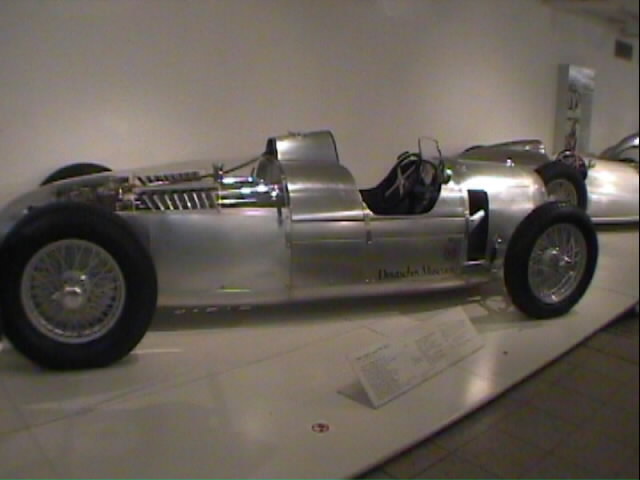 Auto Union Grand Prix type C. Auto Union AG, Zwickau, 1936. One year after its creation, Auto Union AG used the plans from Ferdinand Porsche to develop this independant suspension, (then radical) rear engined V16 monster.
What it lacked in looks it made up for in power with 520 hp, dry weight of 750kg & a top speed of 212 mph.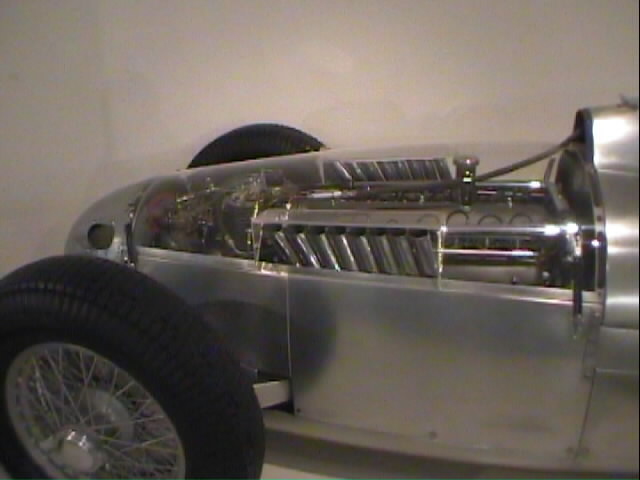 A supercharged V16. Bore 75mm, Stroke 85mm, Capacity 6010cc.
Would you like to see a video I made of this car being started? Yes you would…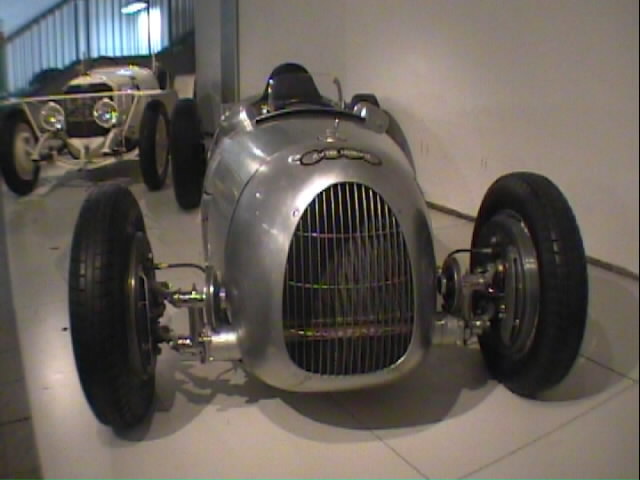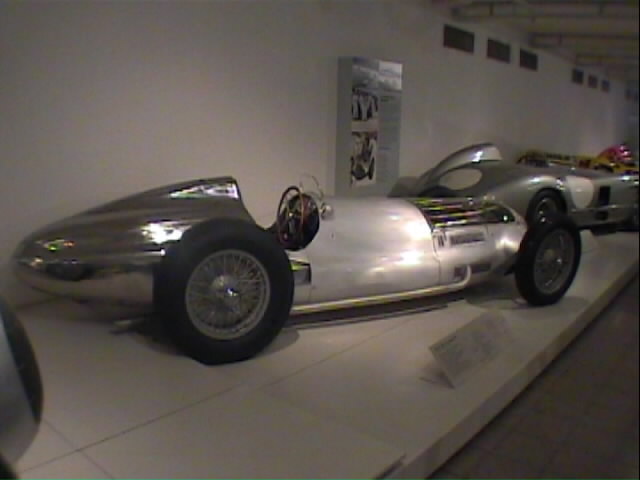 The Mercedes Benz W154.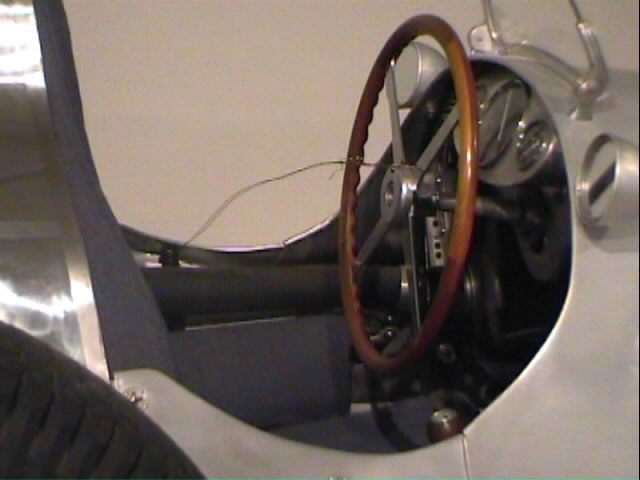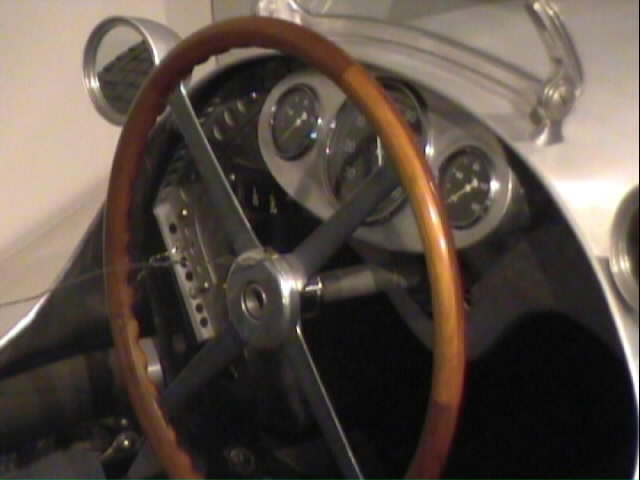 Cockpit close up. You can't see this, but there's precious little room for your legs & feet in the footwell.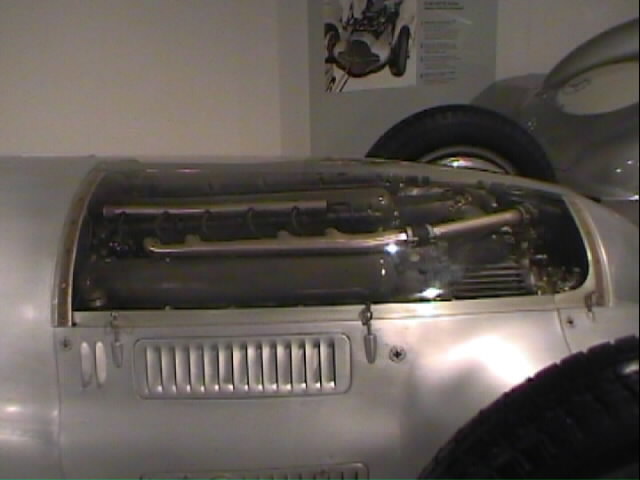 Front engined V12 with supercharger.
Close up of supercharger.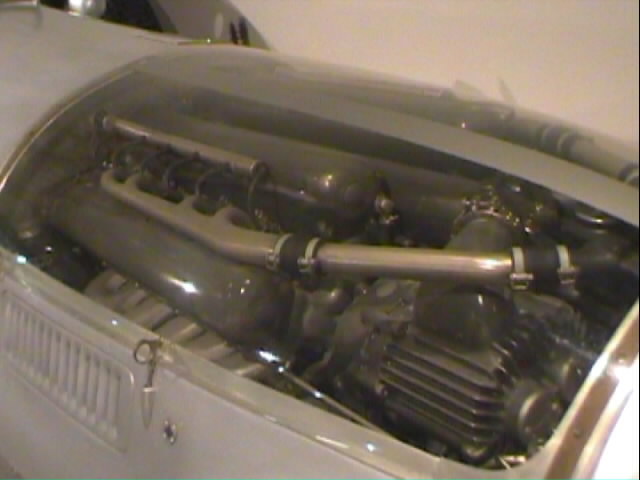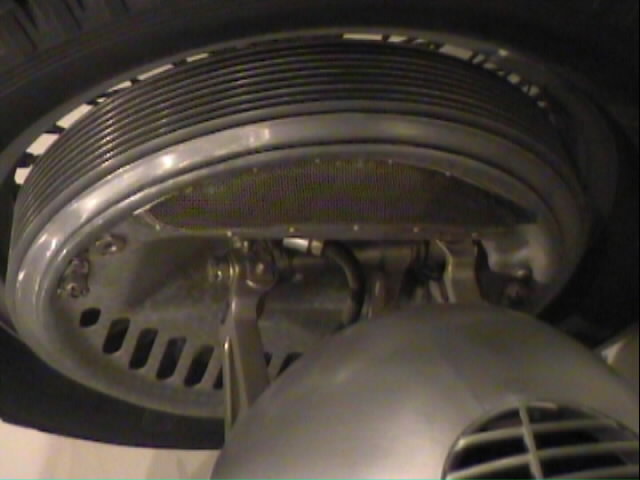 Monsterous drum brakes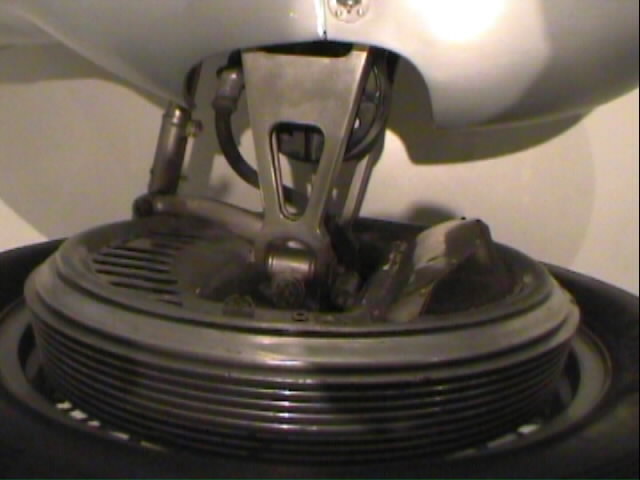 Double wishbone suspension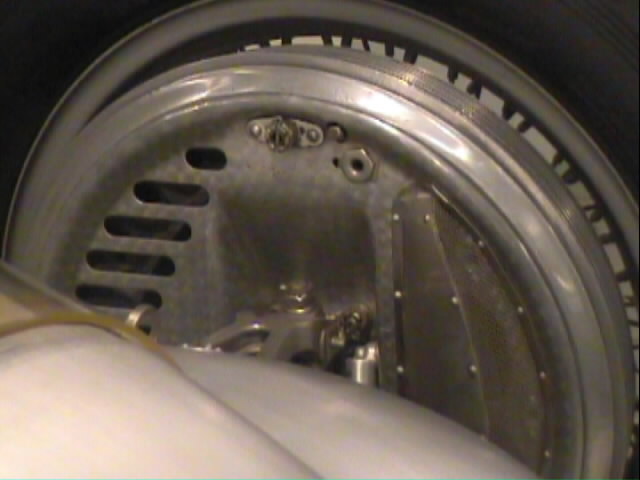 Look at the milling on the brake cover. These cars weren't just race cars but also ambassadors for German engineering.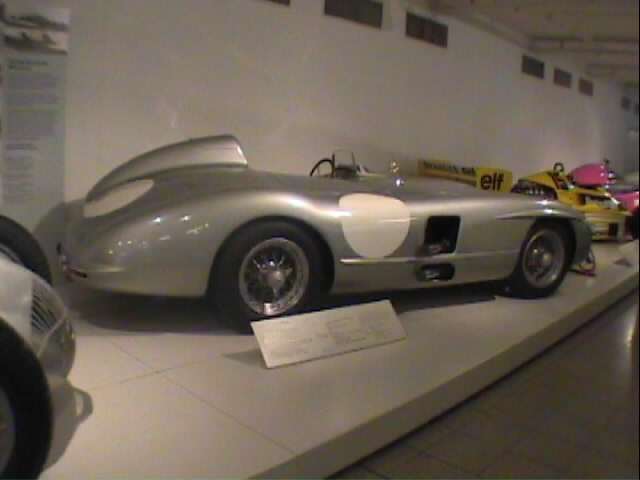 After the 2nd World war Mercedes grasped the racing tradition of the 30's and brought out the 2.5 liter 300SL in 1952 and ultimately, in 1955, the 300SLR. It achieved a
spectacular double victory in its first race, the Mille Miglia. A
triple victory in the English Tourist Trophy followed. In 1955
Daimler-Benz withdrew from racing after winning the
Manufacturer's Championship.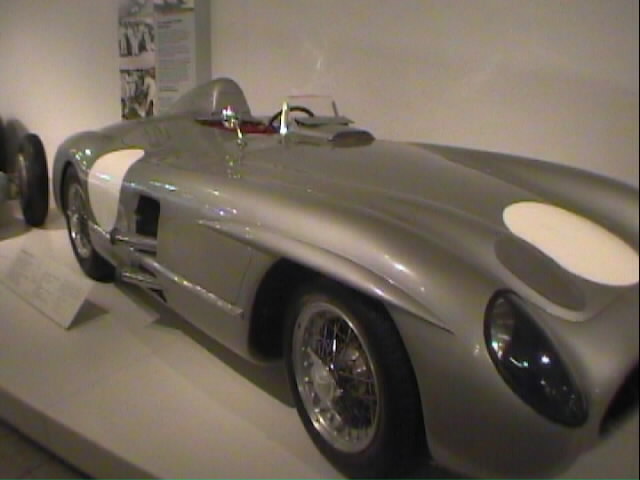 Unfortunately not visible is the engine 8 cylinders Bore: 78 mm, Stroke: 78 mm Displacement: 2981 cc Output at 7500 rpm: 222 kW (302 hp) Top speed: 300 km/h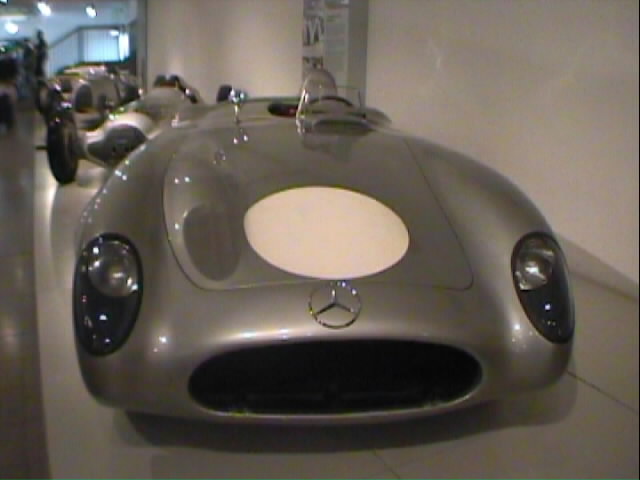 One of the most beautiful racing cars ever.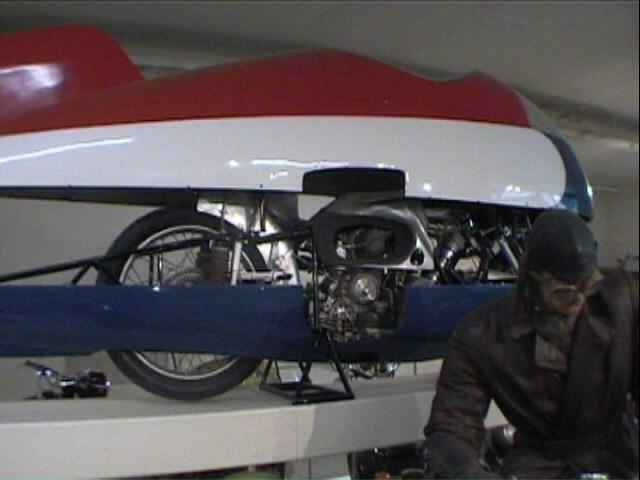 The land speed record breaking NSU motorcycle.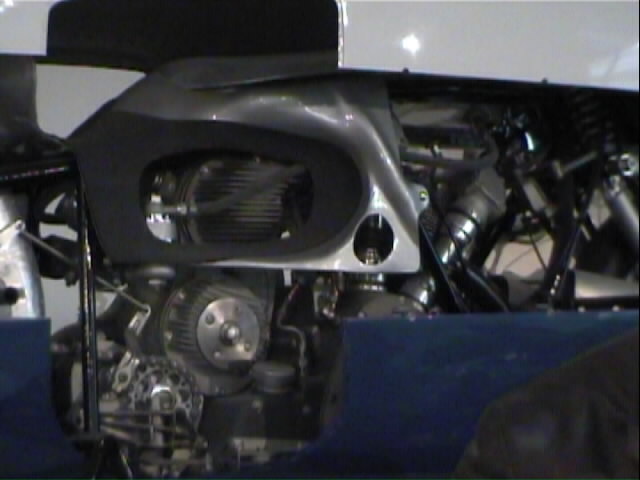 Note supercharger.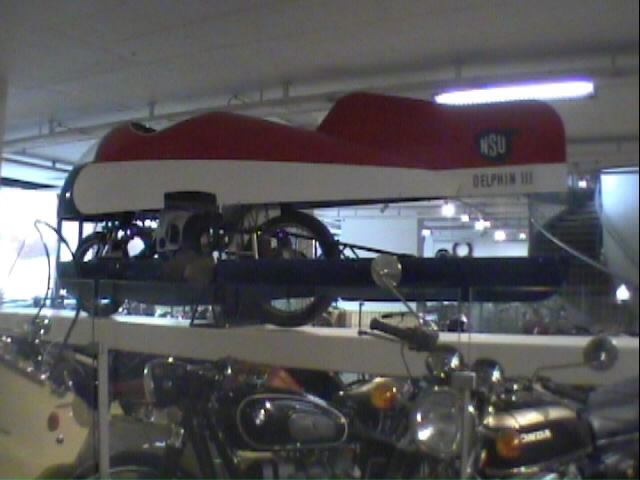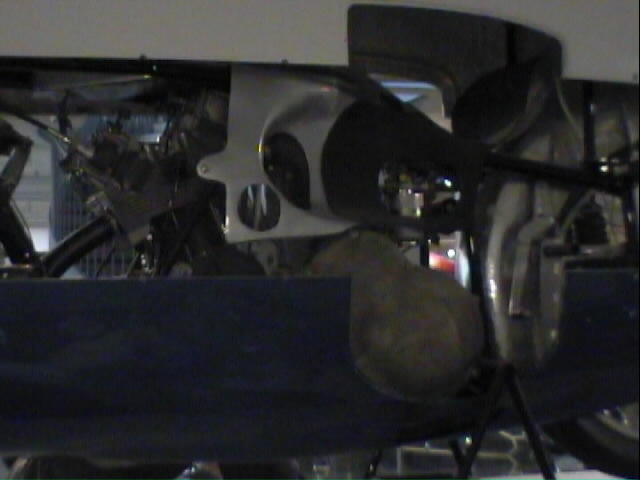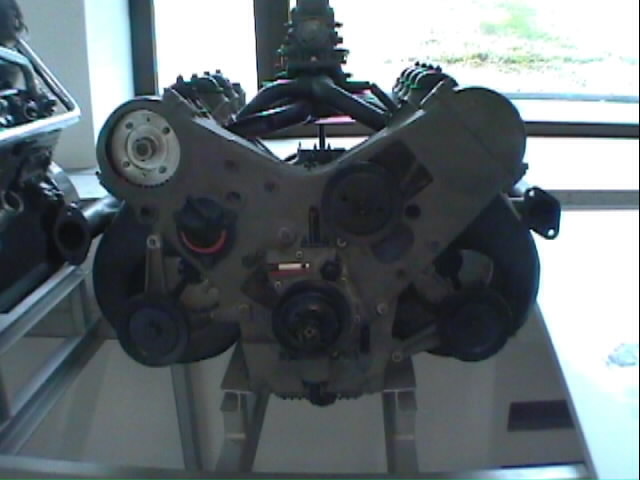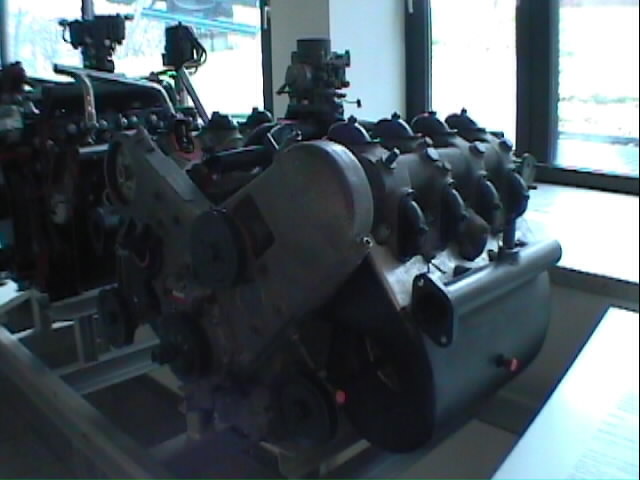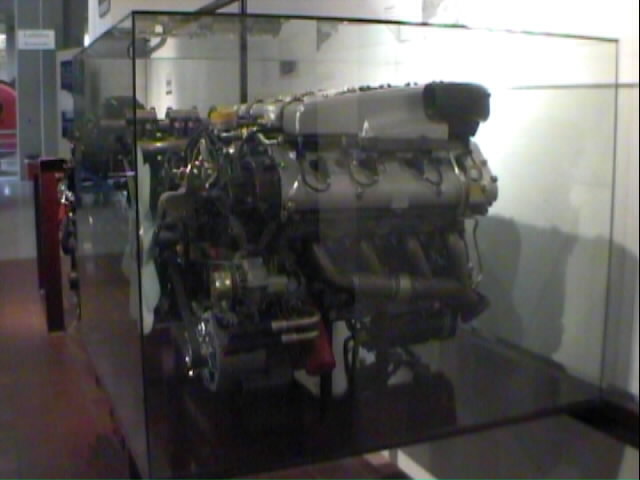 Porche 959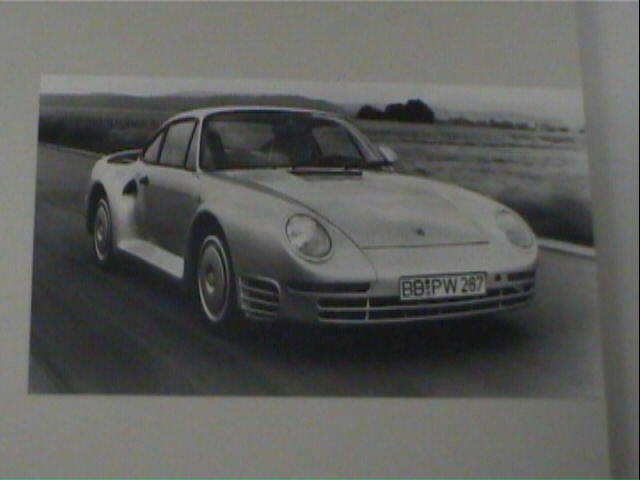 Engine and drivetrain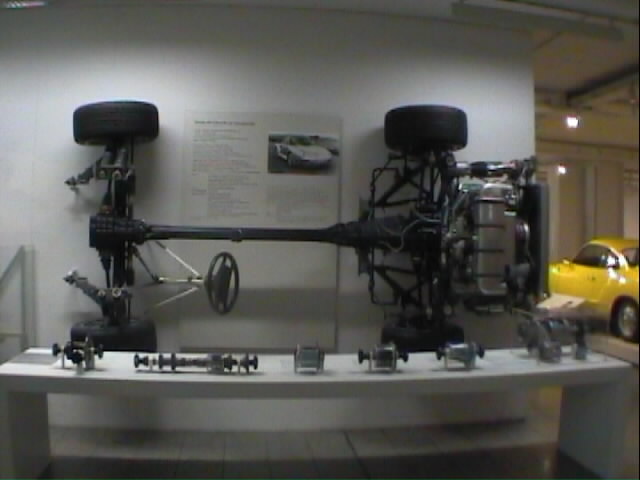 Turbocharger