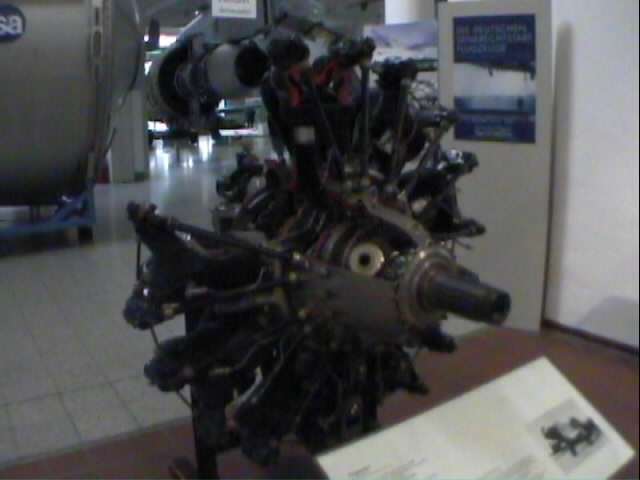 Single row radial.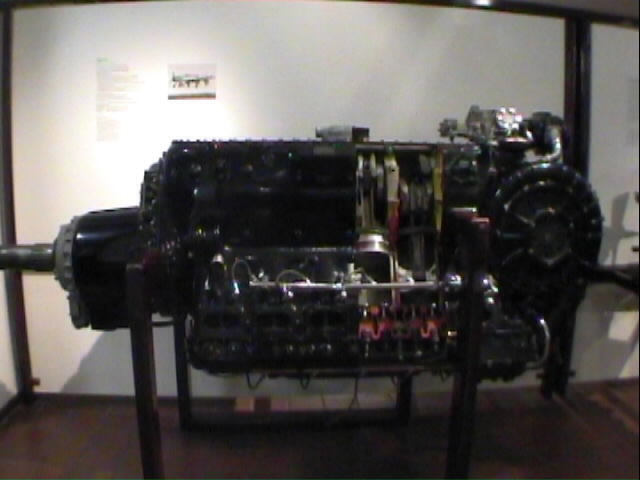 V12 engine from Dornier DO-335.
Dornier DO-335 1944.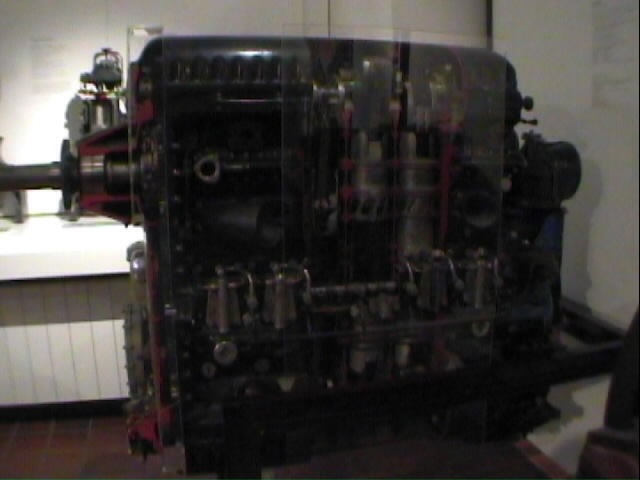 Opposed piston flat 12.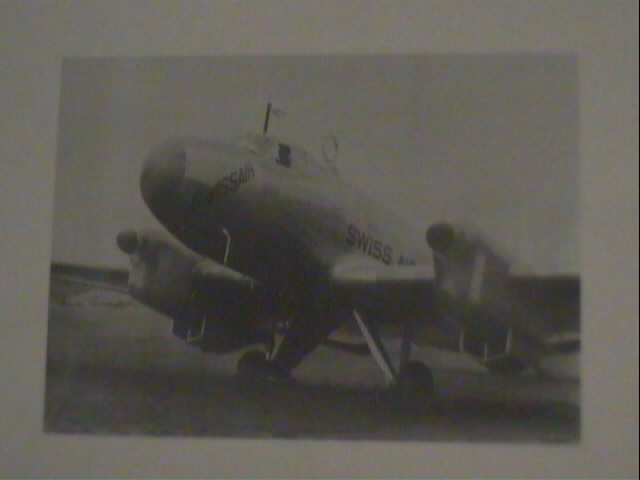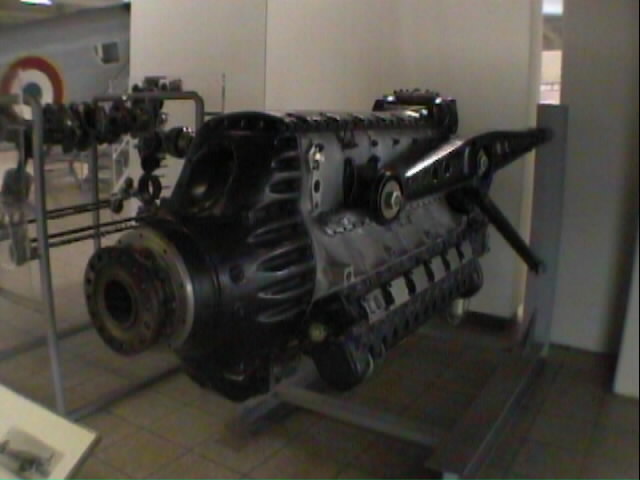 Junker Jumo 213 A. The ultimate level of German piston aeroengine development. This liquid cooled inverted V12 sports direct fuel injection and a two stage automatic supercharger with water/methanol injection, twin overhead cams & 4 valves per cylinder.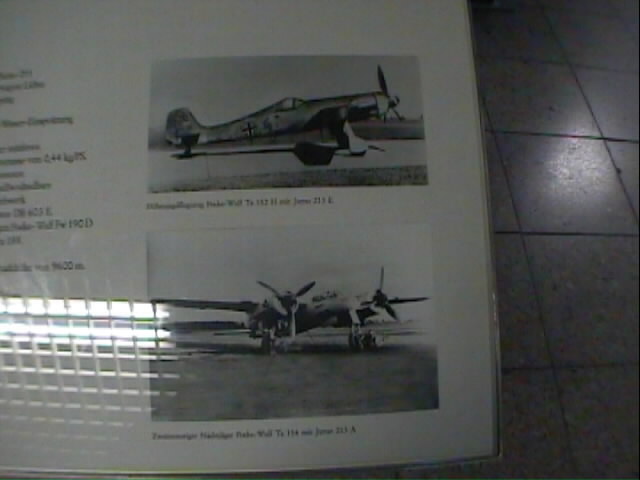 A pair of Focke Wulfs utilising the Jumo 213 A.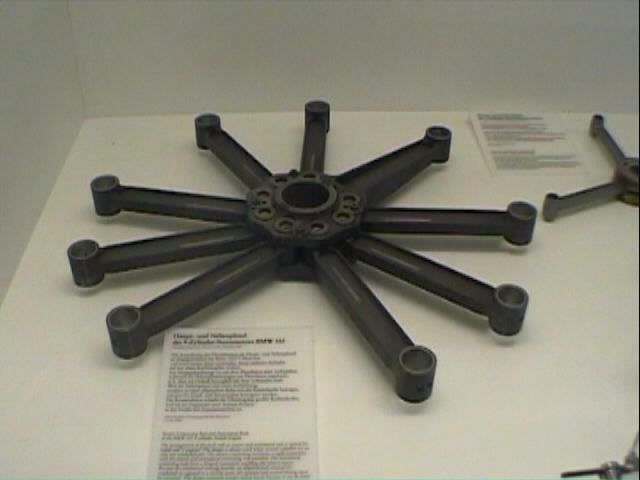 Some interesting con-rod arrangements.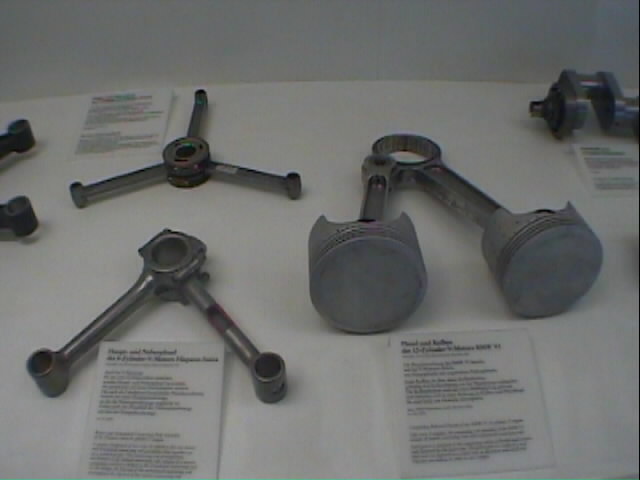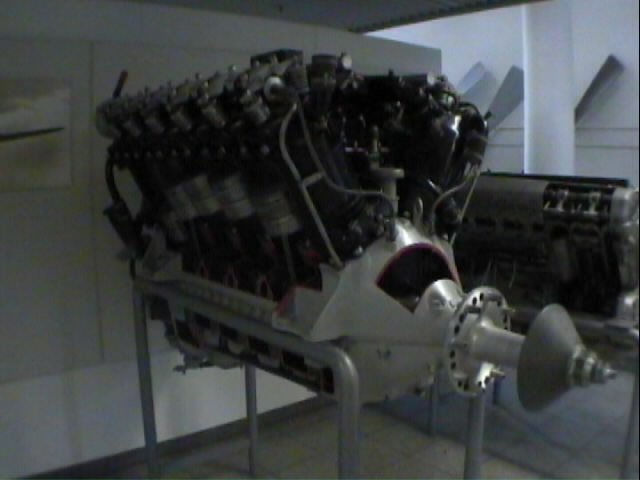 The water cooled BMW V1 of 1927 was until the end of the 20's the most powerfull German aeroengine. It has overhead cams, a dry sump & water/glycol cooling.680 hp @ 1700 rpm.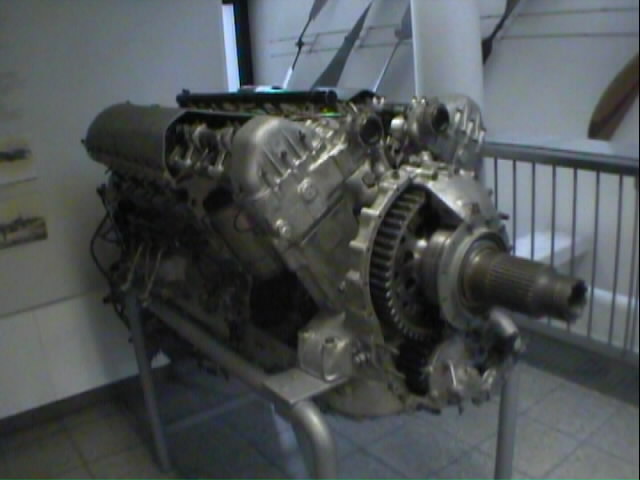 The Rolls Royce Merlin III. The first engine in a long development line of high performance aeroengines. This engine went on to power the Spitfire, Hurricane, Lightning, Mustang & Mosquito.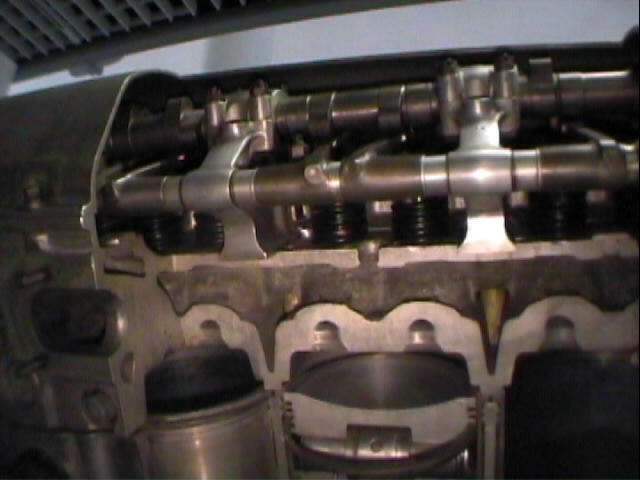 Cams & followers of the Merlin III.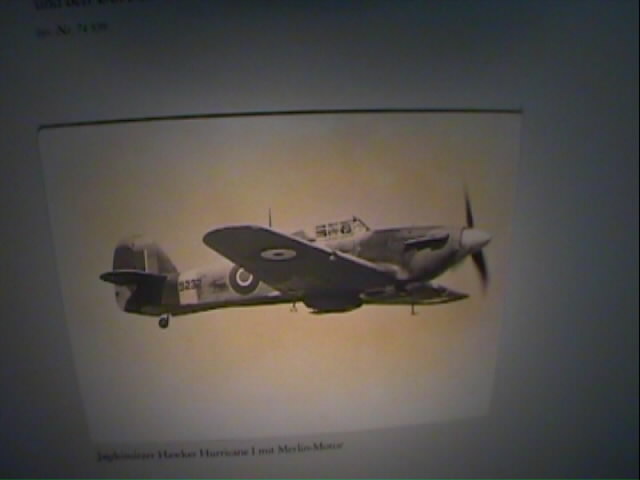 Hurricane with Rolls Royce Merlin Motor.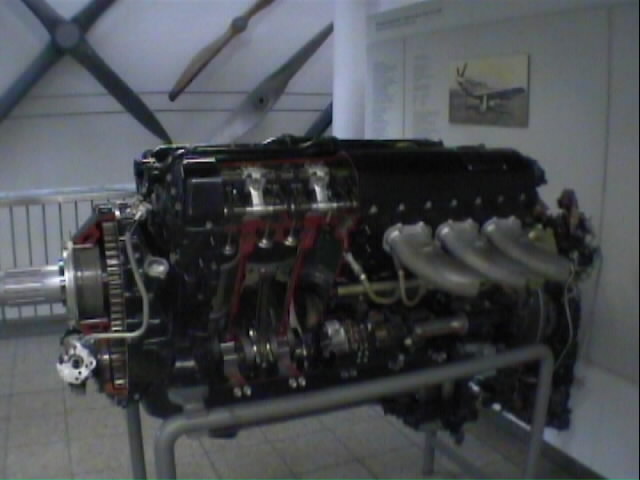 The badge engineered Merlin XX by the Packard Motor company, 1942.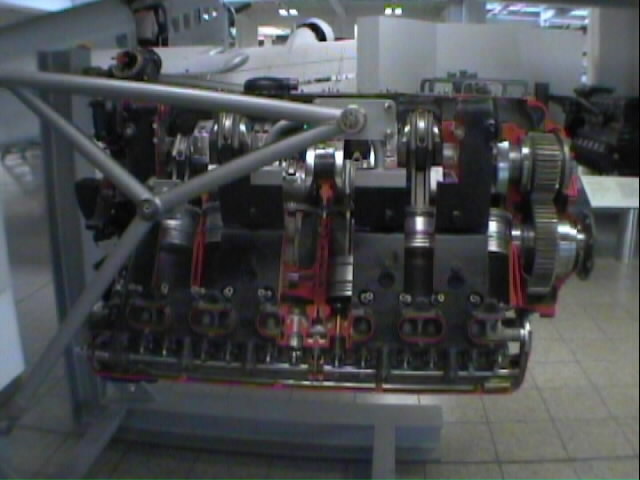 My favourite engine of the lot.. the Mercedes Benz DB601A. From 1941 its got the lotGear driven overhead camsWater/Glycol cooledVariable pressure Supercharger4 valves per cyclinderDirect fuel injectionDry sump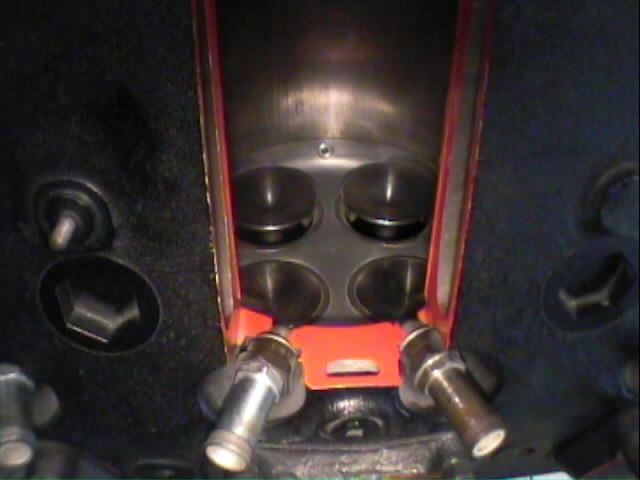 Close up of valves. Note intake & exhaust are nearly the same size.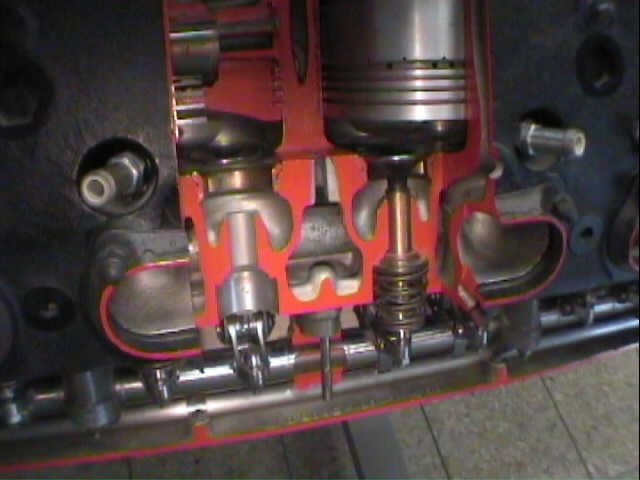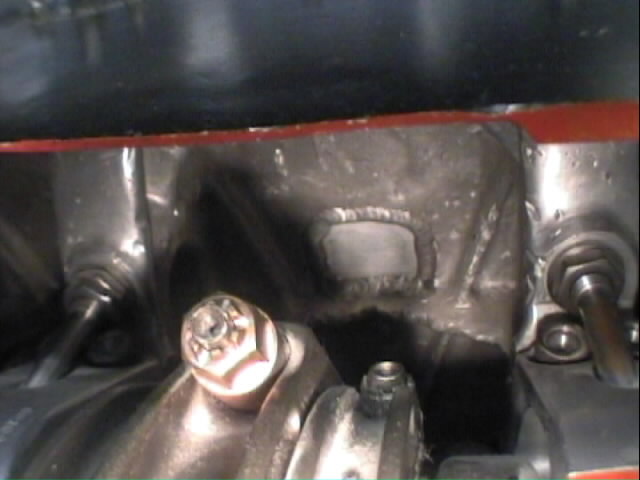 This one ended up in the museum for the rather obvious reason that this big end has gone west at high speed…
… part of it has exited thru the (now welded) hole in the casing…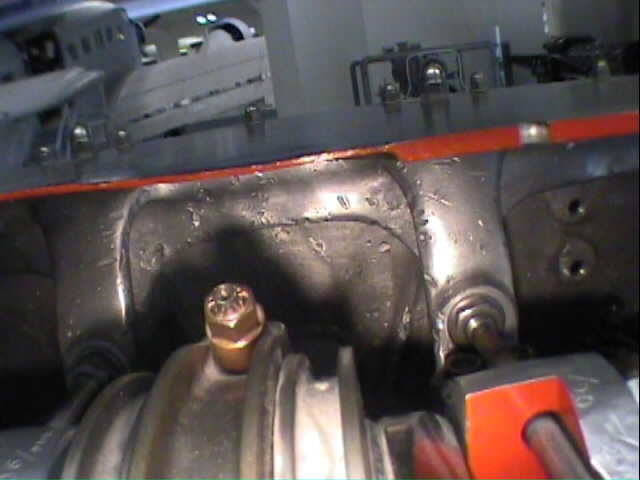 …while the little bits have rattled around inside causing all the visible chipping.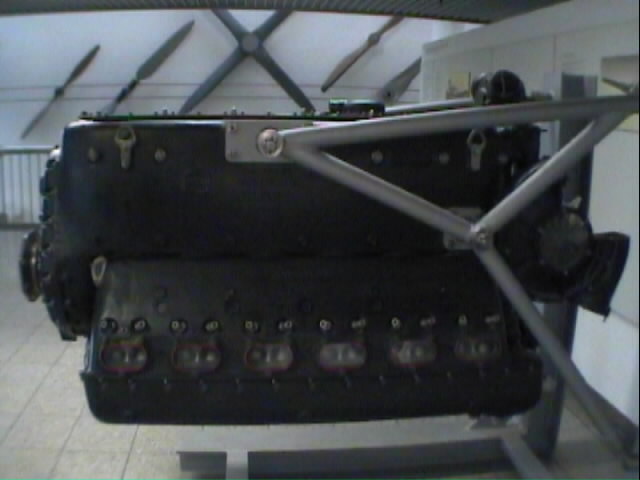 The DB 601 went on to power the most fearsome of the Luftwaffes recon & fighter aircraft in the enlarged 603 & 605 formats.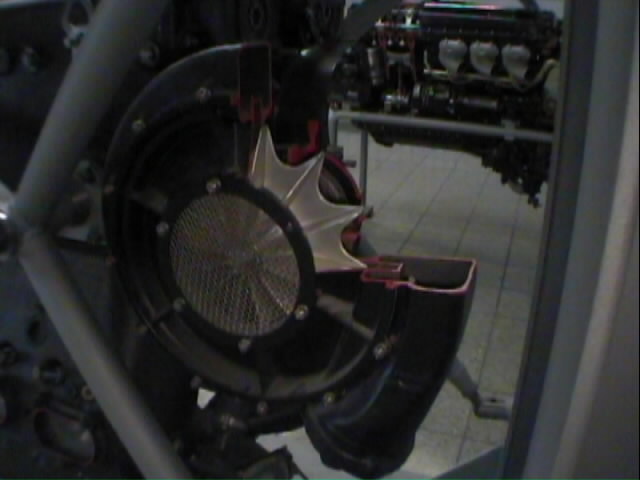 A cut away of the variable speed supercharger. By contrast the Merlin engine only had a two speed supercharger.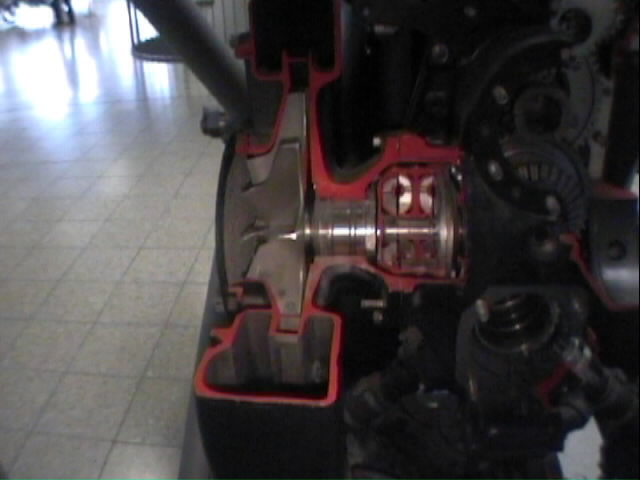 Between the gearing & the supercharger can be seen the variable drive mechanism.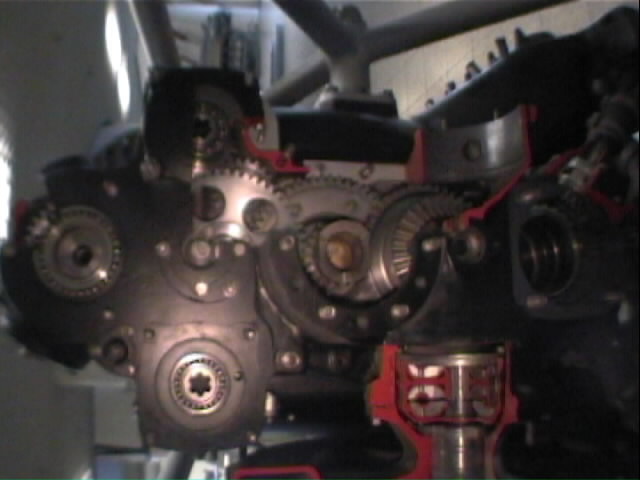 The beautifully engineered gear train at the rear of the engine.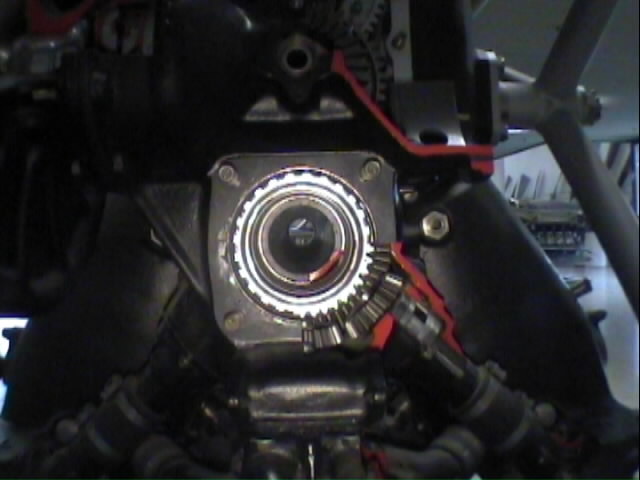 The hollow propshaft reduced weight & allowed the use of a fire thru cannon.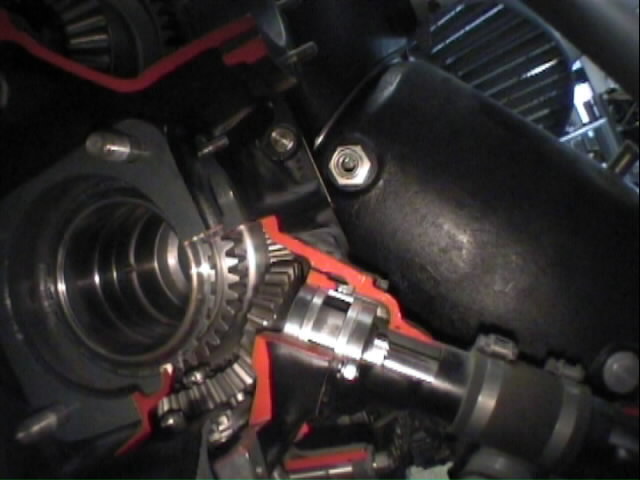 The spur gear off the propshaft for the shaft driven valve train.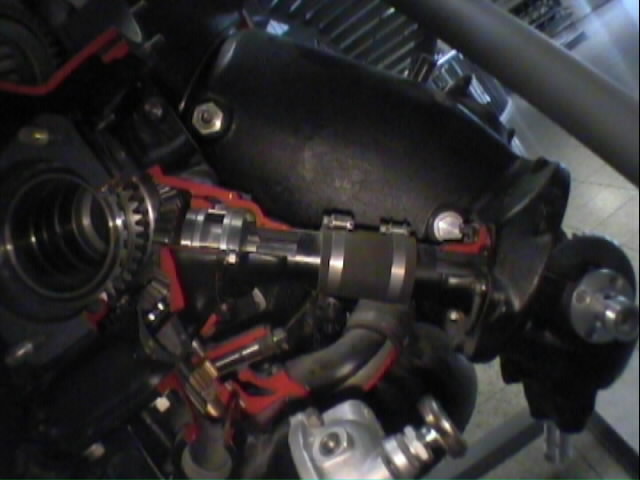 The shaft drive system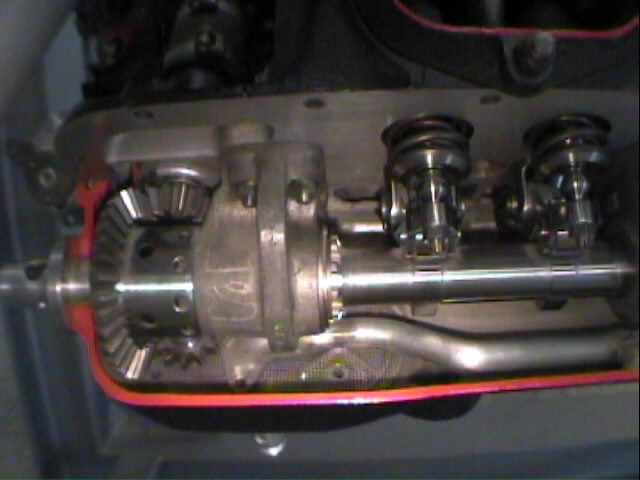 The crown gear driving the cam.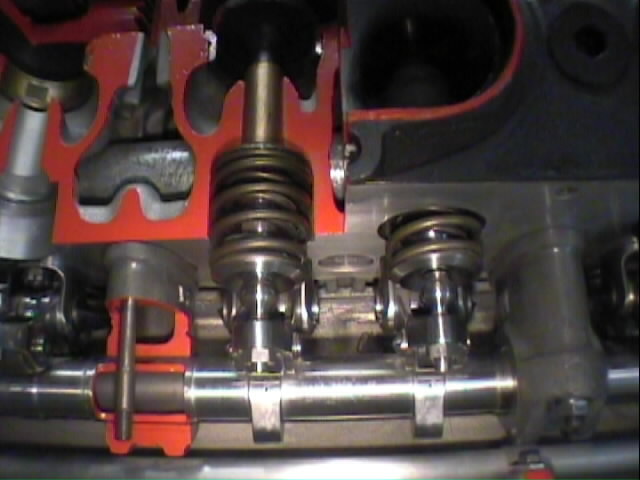 A close up of the valves reveals one lobe per exhaust/inlet. The valves are linked by a yoke allowing the single lobe to actuate both valves.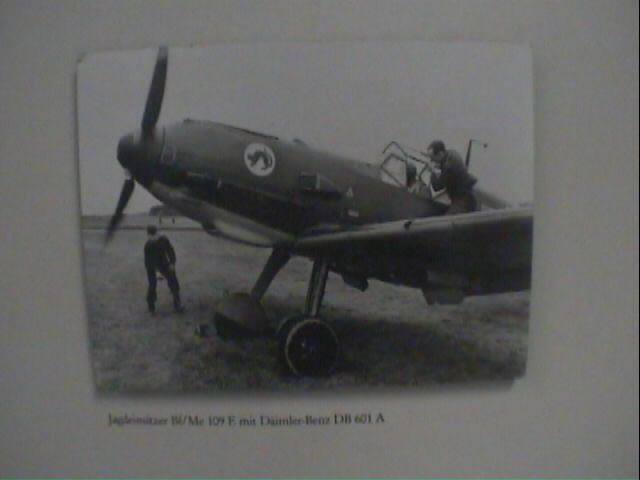 An ME109 fitted with the DB601 engine.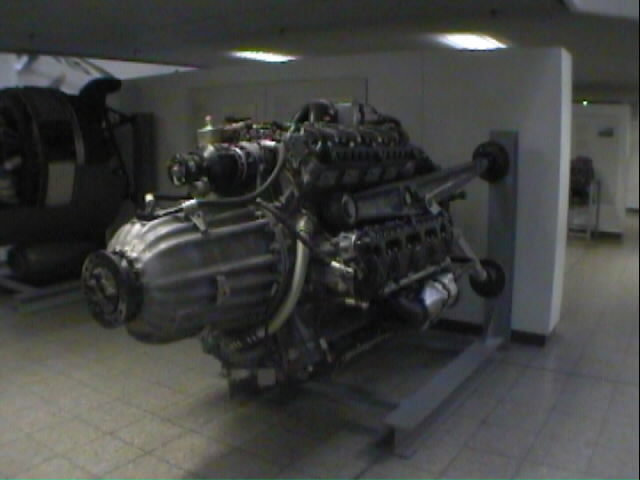 Junkers Jumo 222 E, built 1944. A liquid cooled, 24 cylinder (6 rows of 4 cylinders), putting out 2500 hp. This was Germanys most powerfull WWII piston engine but was never but into serial production.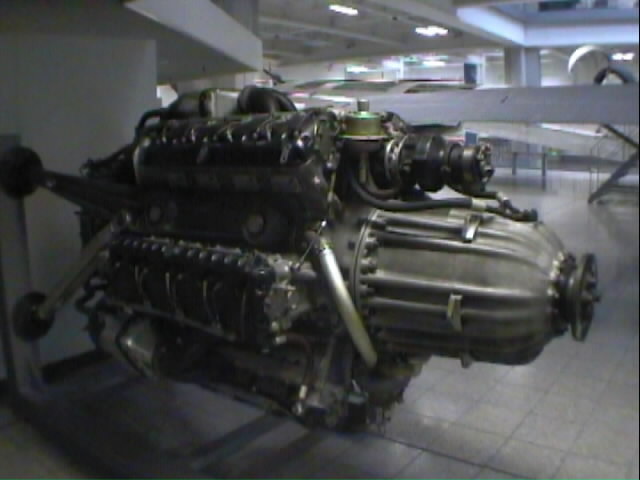 Junkers Jumo 222 E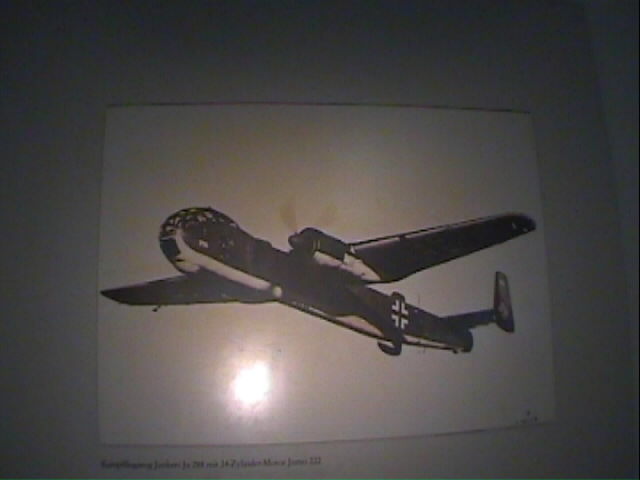 Junkers Ja 294 ?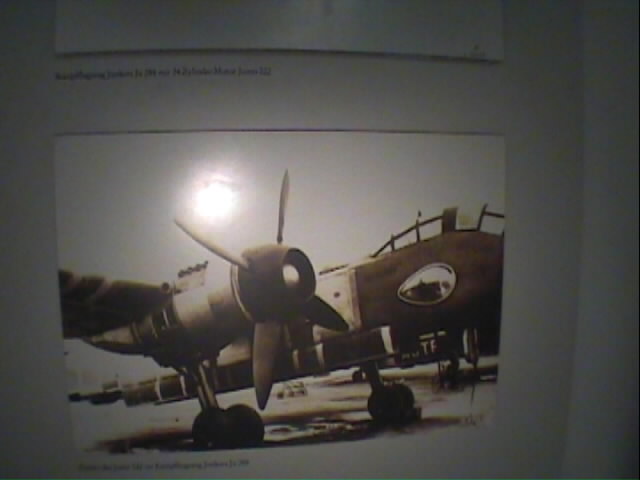 This looks like a Ja 388 which were normally fitted with BMW 801's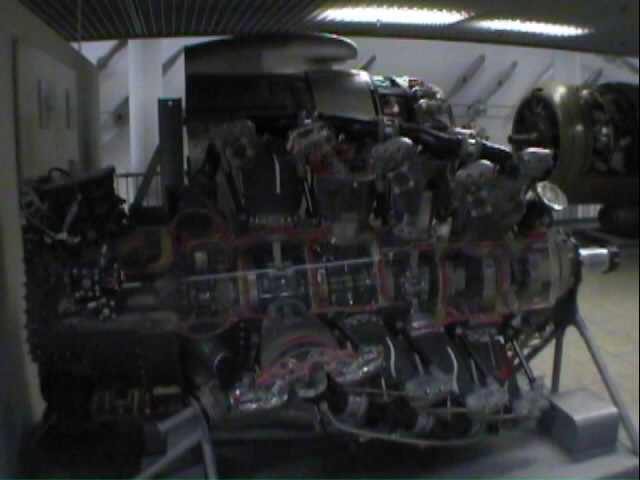 A cut away of the 28 (yes 28!!) cylinder Pratt & Whitney Wasp Major R-4360, built 1947. It developed 3300 hp and was used in commercial airliners.