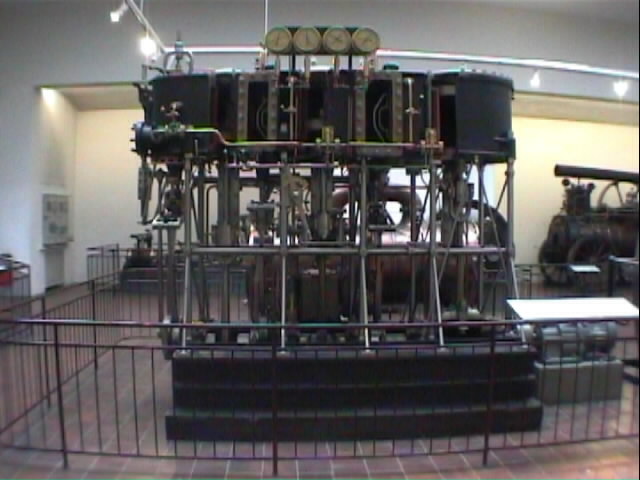 A large stationary triple expansion steam egine with cut-out cylinders so you can see it working. in demonstrations by the Museum staff it is driven by an electric motor.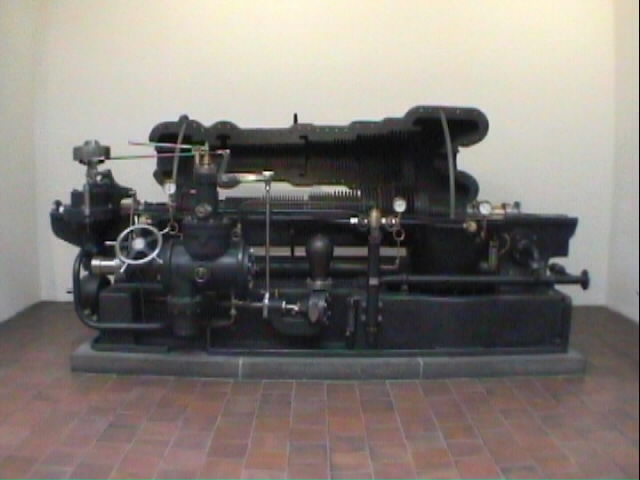 A very early high pressure steam turbine.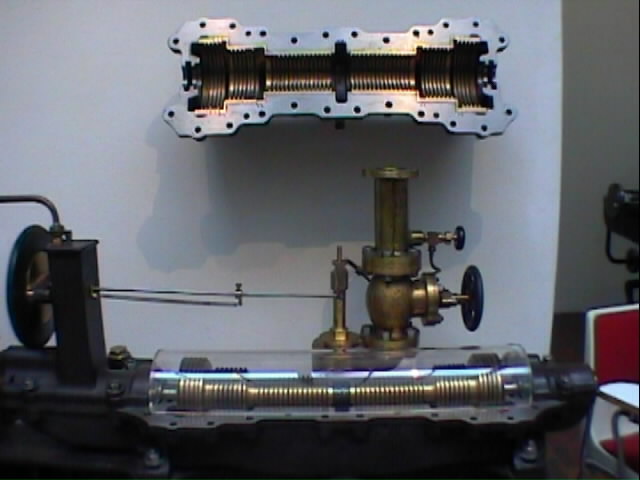 And another…
4 cylinders of an experimental 12 cylinder Stirling cycle engine for use in U boats. The working gas is pure hydrogen.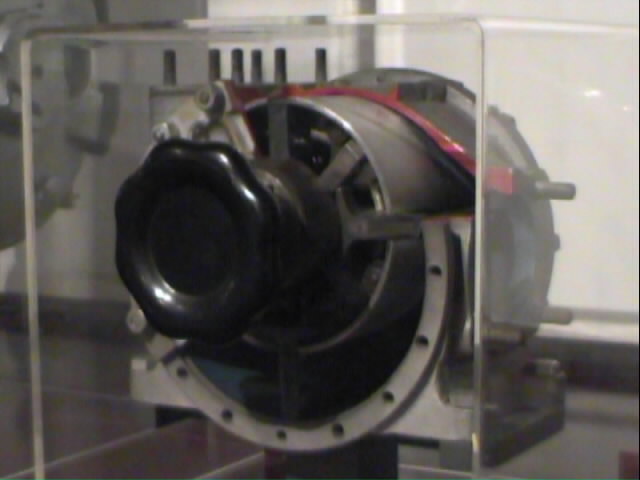 A sliding vane supercharger of the type used in motorcycles. The knob on the front is so that you can turn it to see it working.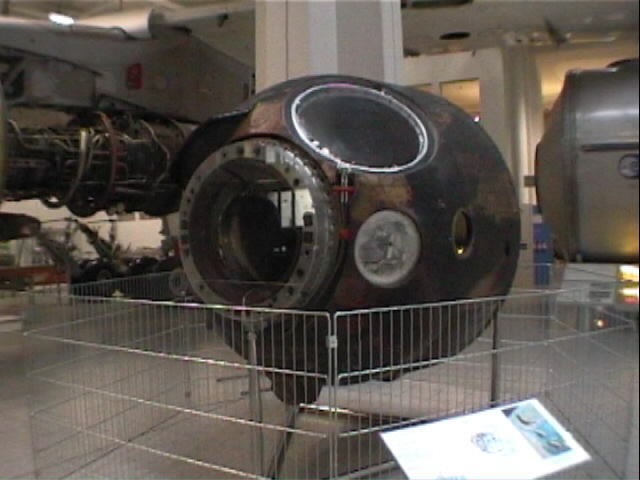 One used Soyuz capsule. Two carefull owners. High mileage but comes with full dealer service history.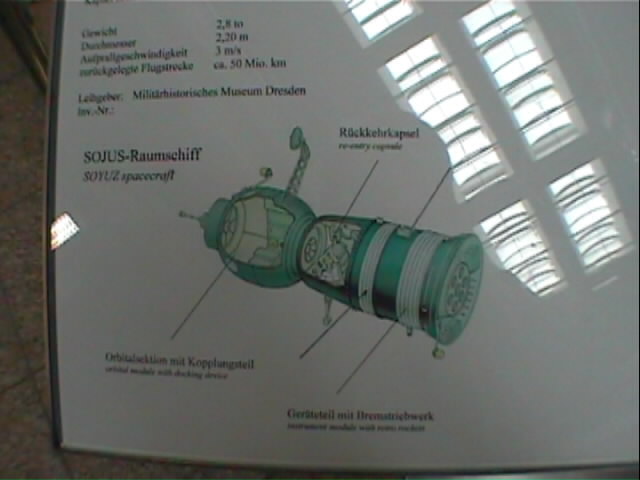 The piece above is the bit in the middle, the Ruckkehrkapsel (re-entry capsule).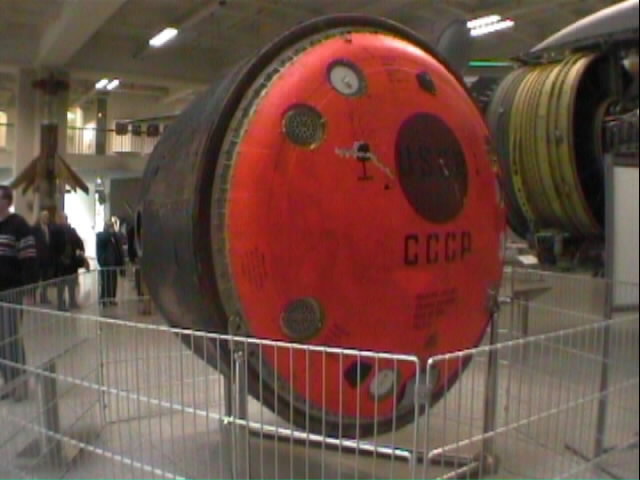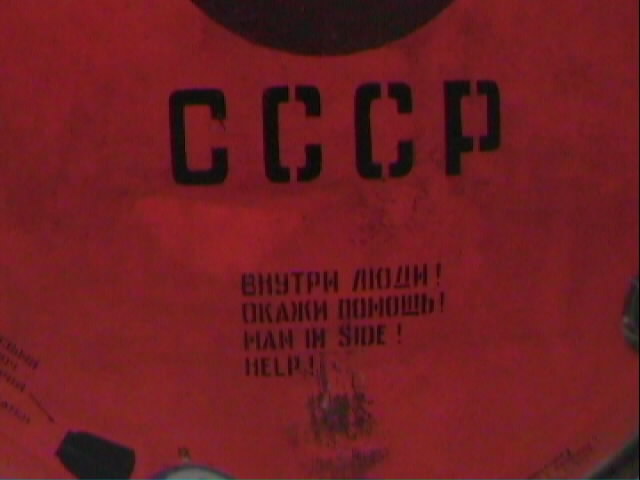 HAM INSIDE ! Hmmm, tasty.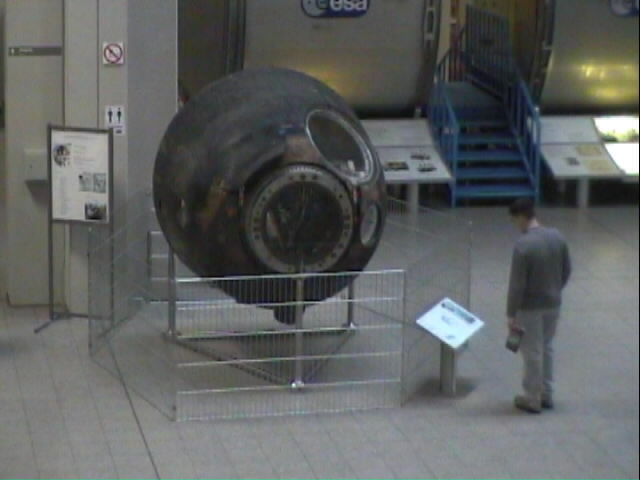 This is for two people & its not roomy !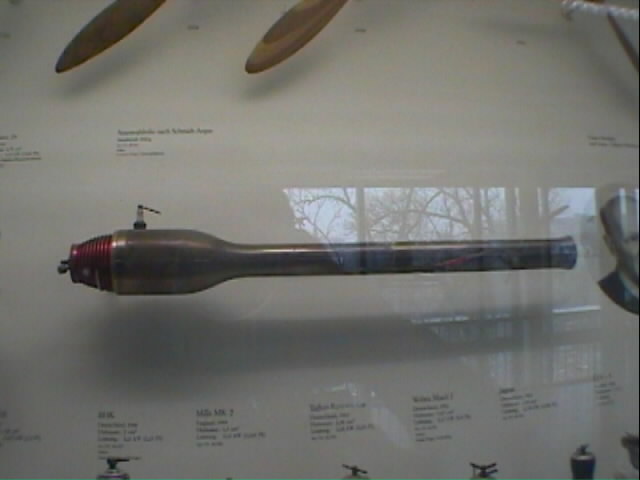 Minature pulse jet is about 2 feet long.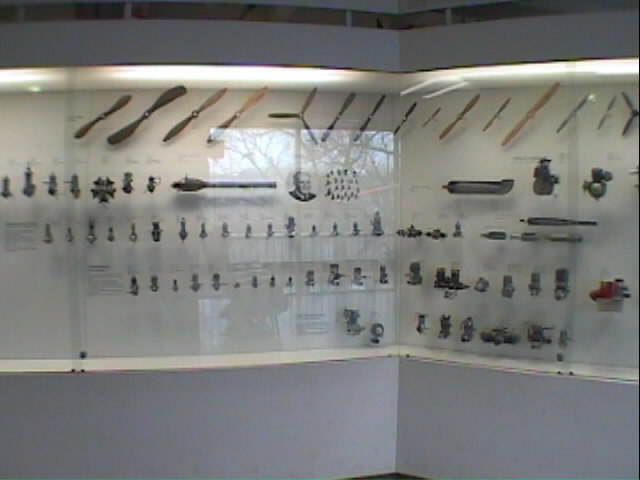 A fine selection of model aeroengines. I recognised about a dozen from my youthful plane building activities.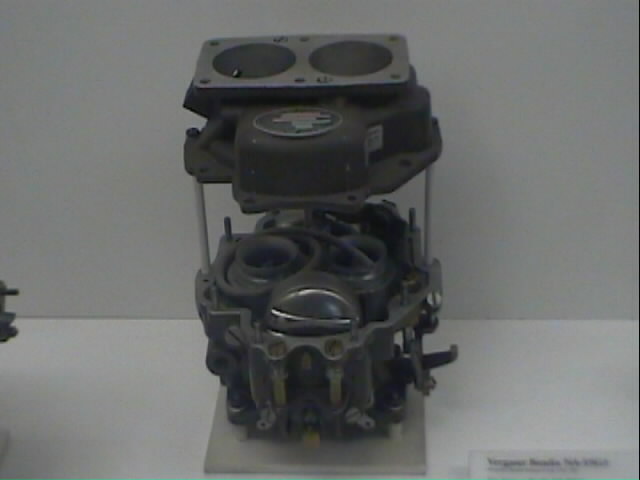 Bendix Aviation Corp, Usa 1933.Bendix NA-Y5G3 Aeroengine carburettor. Developed for radial aeroengines in the 600 to 1000 hp range and used for the BMW 132 radial engine. This carburettor has 2 barrels next to each other with 2 fuel sumps with are linked by a tube between the two. The arrangement of the sumps in front & behind the barrels ensures that the correct mixture is available during climbing, diving or level flight.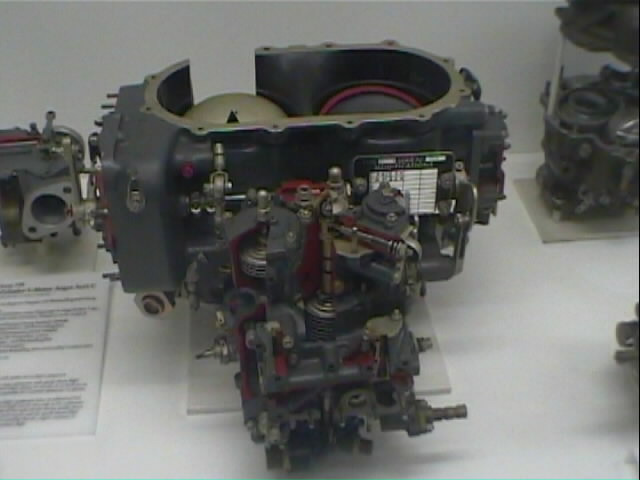 Sum Vergassergesellschaft, Berlin 1935. Sum 698 Aeroengine carburettor. This type of carburettor allows the engine to be over-driven without leaning of the mixture. To this end it is fitted with an extra fuel sump which is only accessed once a specific engine rpm has been reached. Instead of a butterfly valve the second barrel has a slide which, once open, allows the air to flow into the carburettor unimpeded.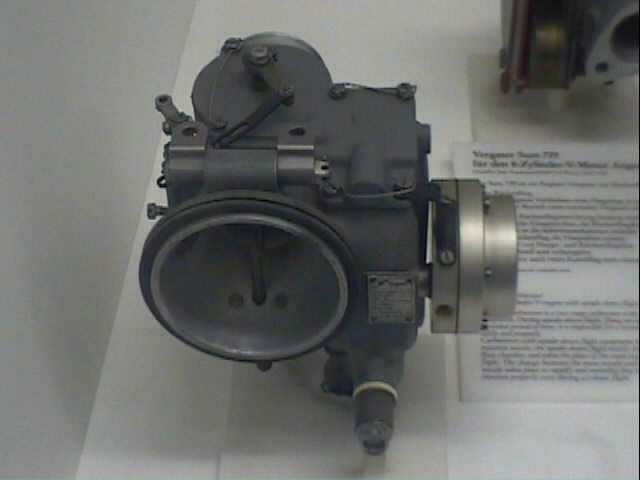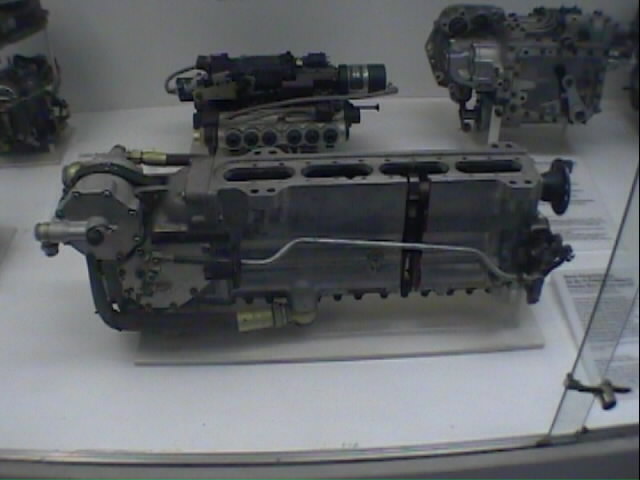 Bosch Gmbh, Stuttgart 1942.Fuel injection pump for the 12 cylinder V engines DB603 & 605. The working pistons of the injection pump is driven by gearing off the cam drive train. The fuel delivery is regulated by the special shape of the working pistons. My changing the orientation of this piston, variable amounts of fuel can be delivered. (See the Aeroengines section for pictures of the DB601, the 603 & 605 are enlarged versions of this engine.)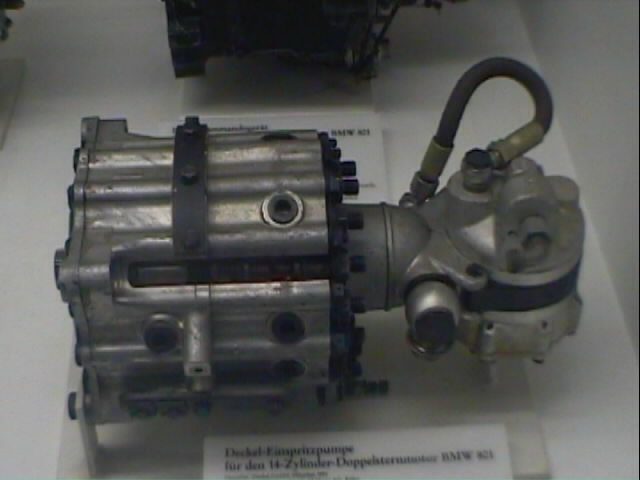 Deckel Gmbh, Munich 1942. Fuel injection pump for the BMW 801, 14 cylinder double row radial engine. The compact build of the 14 pump chambers arranged in a circle is particularily suitable for radial engines. The working pistons are actuated by a lobed cam running on a toothed gear. The principle of a piston actuated by a lobed cam is still utilised today in many pump designs.